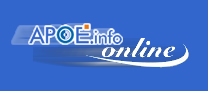 Advantages
Global business opportunities easily get You can easily share TecCat Intelligent System for Auto Parts Business which combines the software and B2B platform. As a buyer, you may make order on line to the target suppliers in APOE. While for supplier, you will be busy with the continuous orders after joining APOE.
Business opportunities transferred directly, Various popularizing modes APOE has first class global purchasing information and passes it to manufacturers directly in real time. Meanwhile, manufacturers can enjoy buyers' guide; our search engine is one of the best, plus buyer exploration channels such as special column recommendations.
Product information organized normatively, electronic catalog system easily gained Main service of APOE is to organize your products normatively and custom-make electronic catalogs on basis of our huge data base. Buyers can inquire the OEM numbers, models, product classifications by simply inputting OE codes. At the same time, we provide you admin management system so that you can use electronic catalogs to manage and assign permissions in real time. Ex.: look up deadlines and different exhibition results for different users and show exhibition results applied with watermarking algorithm etc.
New popularization modes, OE locates business opportunities The main method that traditional B2B stages use is to collect data and information and wait for results. With internet developing so fast, one single purchasing offer is chased by tens of thousands of manufacturers. Meanwhile, useless inquiries really bother manufacturers. APOE is not only a popularizing platform for auto parts, but also an inquiry place for auto OE information. We have around 5 million pieces of product information and there are countless buyers and manufacturers looking for information at our website every day.
Focusing on clients' operating optimization, increase competitiveness In current competitive market, how to catch clients, to maintain their loyalty and to maintain market competitiveness is the issue that all the enterprises concern. The only way to win and maintain clients is to keep closer eyes on the clients' needs. With a good client data basis, clients' information and profiles would be maintained by companies in spite of staff changes. Furthermore, how to use PCs and internet to optimize operating competitive is what enterprises care about. APOE custom-makes a system of client relationship and operating activities, it is a combination of CRM(Customer Relationship Management) and OA(Office Automation). The mission of client relations and operating system is to lower operating cost, increase enterprises' profits, improve client satisfaction and staff productivity by make continuous progress on client relations, interactive modes, resource assigning, business flow and automation degree etc.
Analyze products scientifically, choose the best trade regions Problems such as products' locating being different from market direction and the using rate of developed products being low are the biggest obstacles that purchasers and manufacturers are facing. Different makes of vehicles have different markets, different positioning are related to different clients. After finishing the electronic catalogs, we are going to analyze products in a multiple-channel way to locate products' best and most reasonable trade regions so that the products can be most matching and the market potential can be maximized.
Being the best stage for small sized or medium sized enterprises is the most outstanding breakthrough that differs Global Auto Parts OE Information Web from other B2B stages. We guarantee that we will provide the Chinese providers with the most suited buyers and assist them to communicate and build buy-sell relationship with the buyers!
Exposed in global exhibitions yearly, buyer team growing fast daily APOE participates in domestic and foreign exhibitions for several times every year, attracting multiple buyers to inquire! We print and give out more than 200,000 promoting files, popularizing and promoting APOE and also Chinese data suppliers in an effective way!