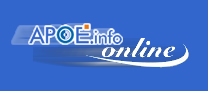 Products & Services
Why choose us?
APOE is pleased to introduce OEM Information System to Auto Parts trading companies, both buyers and suppliers. But, what is OEM number?
What is OEM?
In all advanced countries in Auto Manufacturing Industry such as Japan, Europe and USA, will apply their own number system to each spare parts of their car model for the easy identification and management of their product. These unique number is called OEM or OE in short. When the same product can be used in different car model, there for, this same product is possible and often holds several different OE number.
With OEM, it is easy to locate product, but not exact as we mentioned above, we must know Manufacturer number. Futher, only by these 2 numbers, fast and precise saucing becomes possible.
What is Manufacturer number?
These will be the popular brand that their name has dominated the aftermarket successfully, the number they use to identify their own products which has also become a commonly reconized "Number" in parts sourcing or business communication that represents a certain standard in both the professional and commercial circle.
What is your benefits with OEM Information System?
OEM Information System can help to sort out your products with matching photo, OEM number, manufacturer number, product details etc. all packaged in a unique data system for quick search , which can both help to locate and to compare quality with other brand name product conveniently.
We, APOE is ready to introduce and to provide our professional service to all Auto Part trading companies for the Date System of your product, and to fulfill the realistic need of your business expansion, for both Buyer and Supplier alike.